Our Diagnostic Tools Help Us Provide Comprehensive, Accurate Care For Your Pet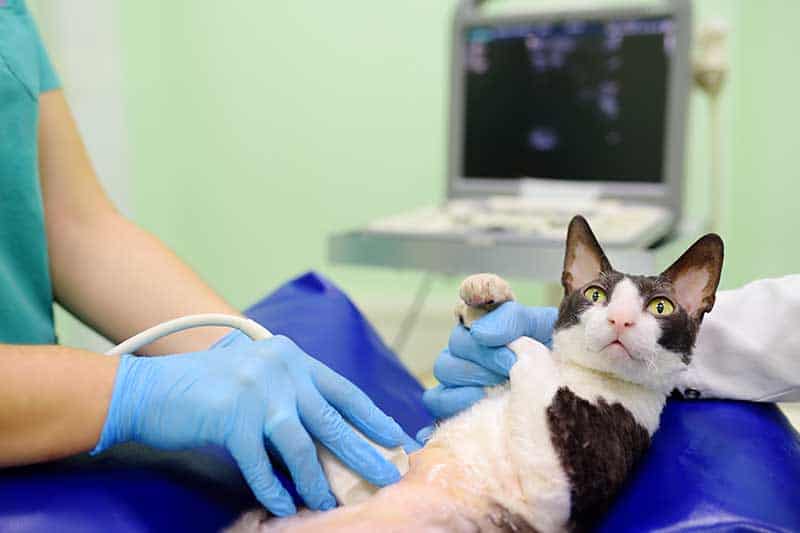 As veterinarians, we rely on years of knowledge and many tools to help care for your pet. Our diagnostic capabilities are wonderful technologies that allow us to make the correct diagnoses. These technologies enable us to see what is going on inside of your pet without an unnecessarily invasive procedure or surgery. At Rankin Animal Clinic, we have several different technologies that we use to help make the best and most accurate diagnoses:
Ultrasound
One of the diagnostic tools we can use in working with your pet is ultrasound technology. Ultrasounds allow us to see detailed images to have the most complete picture of your pet's condition. We use ultrasound to:
Check for masses, including location and size of masses
Make observations of reproductive health and conditions
Check for progress in pregnancies
Digital X-ray
Digital X-ray is another wonderful non-invasive way to assess your pet's condition or injury. If your pet is limping or has signs suggesting they might be injured, X-ray is a great way to assess the situation and help us diagnose and treat an injury correctly.
In-house Laboratory
Having an in-house laboratory on site allows us to do a variety of diagnostic tests. We can do routine blood work as part of regular wellness exams, as well as more broad analysis if we suspect your pet may have a disease or condition we need to monitor more carefully. Our laboratory can do urinalysis, analysis of stool samples, and lab work for other common ailments in feline and canine patients. We may also use our digital cytology machine for quick analysis of your pet's condition.
---