Solving Dermatology and Allergy Problems in Your Pet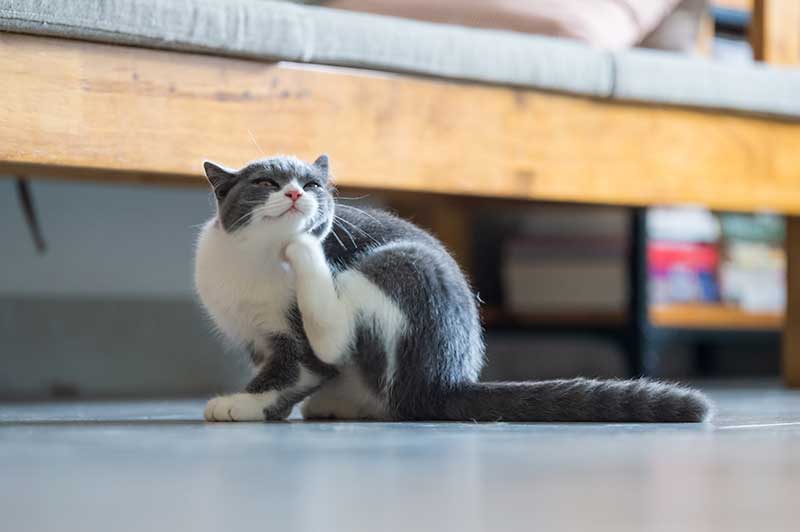 There are a variety of causes for itchy skin and allergy symptoms in our pets. Allergens can be caused by food allergies and sensitivities, as well as environmental allergies. In a climate like ours in southern Alabama, allergens are something pets definitely do struggle with year-round. Our hot and humid climate can amplify grass, mold, and even fungal infections in our pets. At Rankin Animal Clinic, we are here to get to the bottom of your pets dermatology and allergy issues and put them on the road to comfort and health.
A variety of different symptoms might cause you to suspect an allergy in your pet. Keep an eye out for the following:
Itchy or irritated skin
Hair loss from itching and scratching
Sneezing or coughing
Runny eyes
Vomiting or gastrointestinal issues
If your pet is experiencing any of these issues, please reach out to us so we can begin to address the concern and assess your pet's condition. We will develop a comprehensive plan based on your pet's specific allergies or skin conditions.
We often recommend allergy testing to get to the heart of what is causing your pet's issues. Allergy testing allows us to identify the allergen or allergens that are causing problems in your pet. Once we know what is causing the allergies to flare up, we we can recommend a variety of approaches, such as:
Changing your pets diet or recommending specific food options
Prescription medication (such as Apoquel)
Injectable medications (such as Cytopoint)
Injectable immunotherapy shots based on your pets individual problem allergens
Allergies are not something your pet has to live with! We'd love to help you put an end to dermatological and allergy issues.
---